Sound design: Ioannis Cherouvim
Theros is an animation short that reflects society through abstract forms and repetitive motion. It attempts to visualize the struggle between social classes and depicts their exploitation of natural resources. Like a vicious circle, the whole system feeds itself, blind to see its self-destruction.
Theros was part of the 3rd year major project.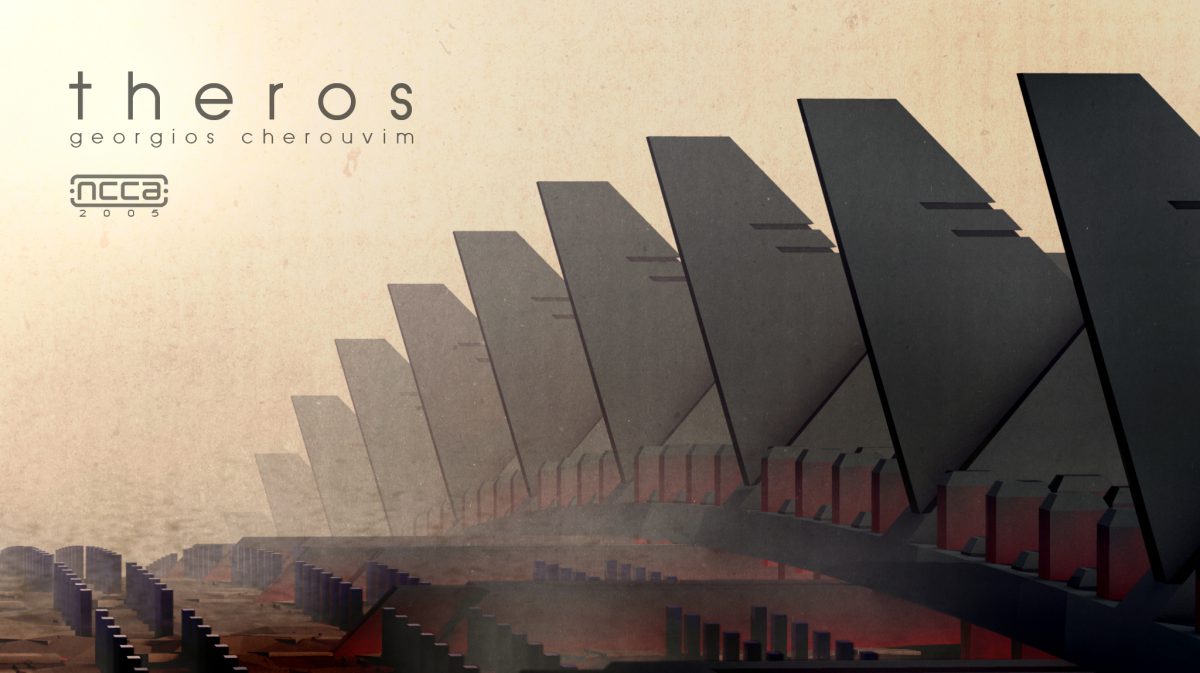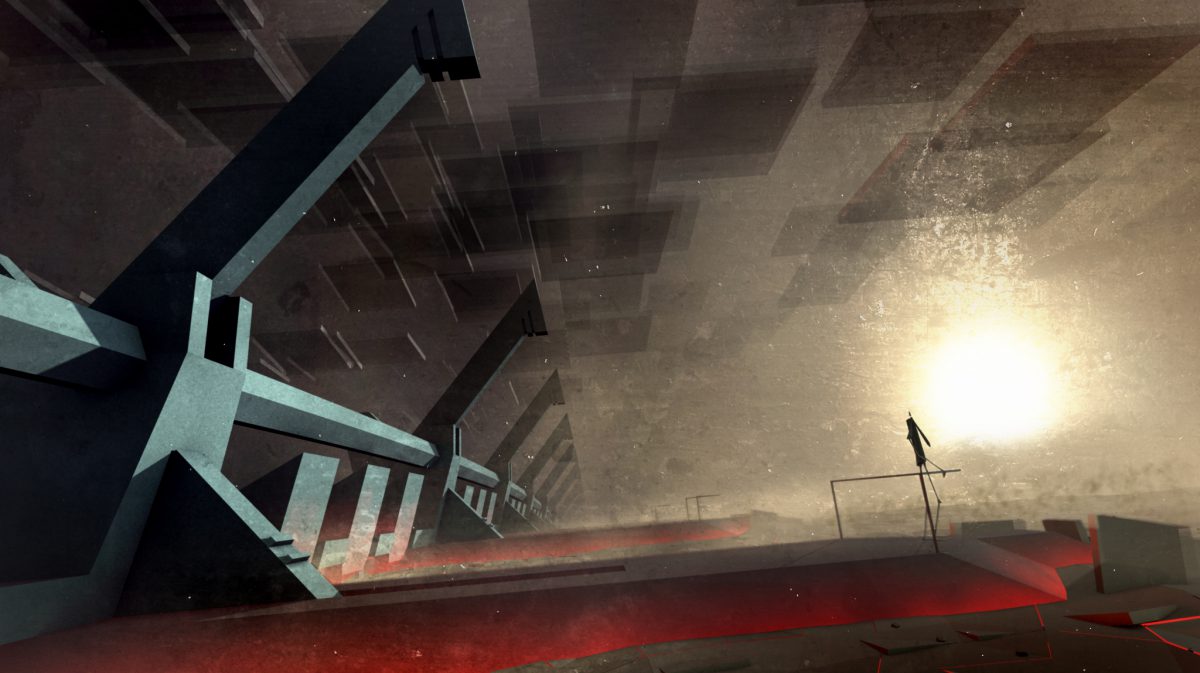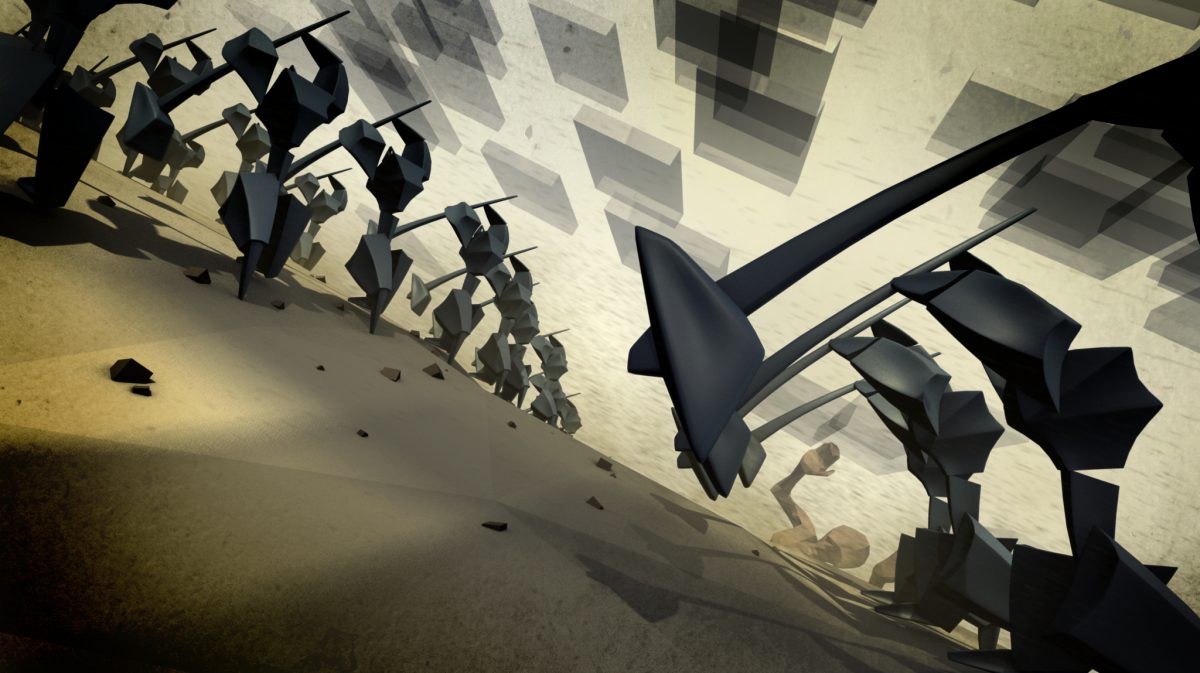 Concept sketches
Awards
NCCA Best thesis production award  (Graduation 2005)
Screenings
SIGGRAPH 2006
(Boston – USA)
OneDotZero10 2006
(London – Uk)
artFutura 2006
(Barcelona – Spain)
New Music & Art Festival 2006
(Bowling Green State University – USA)
Animex 2006
(Teeside – Uk)
The Global Student Animation Awards (GSAA) 2005
(Vancouver – Canada)
GSAA Roadshow at HypeFest 2006
(Hollywood – California)
Animago 2006
(Munich – Germany)
Australian International Animation Festival (AIAF) 2006
(Sydney, Adelaide, Darwin, Pert, WaggaWagga – Australia)
Melbourne International Animation Festival (MIAF) 2006
(Melbourne – Austalia)
London International Animation Festival (LIAF) 2006
(london – Uk)
Intro Out 2005
(Salinica – Greece)
Platforma 2005
(Athens – Greece)
T-Short 2005
(Athens – Greece)
Athens Video Art Festival 2006
(Athens – Greece)
Micropolis 2006
(Athens – Greece)
Cardiff Film Festival 2005
(Cardiff – Uk)
Born Digital 2010
(Utrecht – Holland)
Featured
3D World (issue 72)
2 pages Interview
Stash DVD (issue 13)
It's Art (#0006)
4.5 pages Interview
Mtv Uber
Short of the week
Sto Kokkino 105.5 fm
Live interview